About Us
Clifton Technical Services was established in 1974 in North End, and originally concentrated solely on photographic repairs. It quickly followed the logical step of expanding to include a counter service enabling amateur and professional photographers alike to seek advice and purchase photographic goods.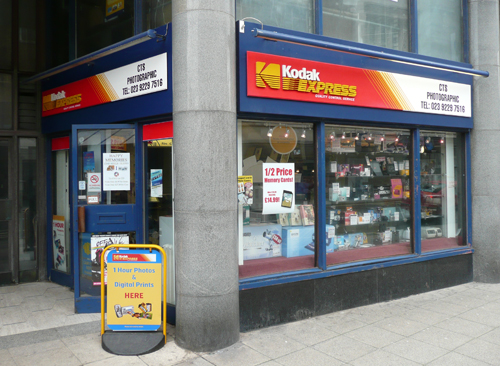 For last 25 years CTS operated from a bustling shop in the heart of Southsea, with the retail end of the business on the ground floor and the technicians workshop above. We did offer a variety of goods and services, including on site repairs, cameras, camcorders, express developing, slide / tape transfers as well as many different accessories. Browse through our Services and Products areas for more detailed information.
Unfortunately the shop in Southsea is closed but the workshop have been relocated and is full operational for repairs, and DVD transfers. see contact page on how to facilitate our services.